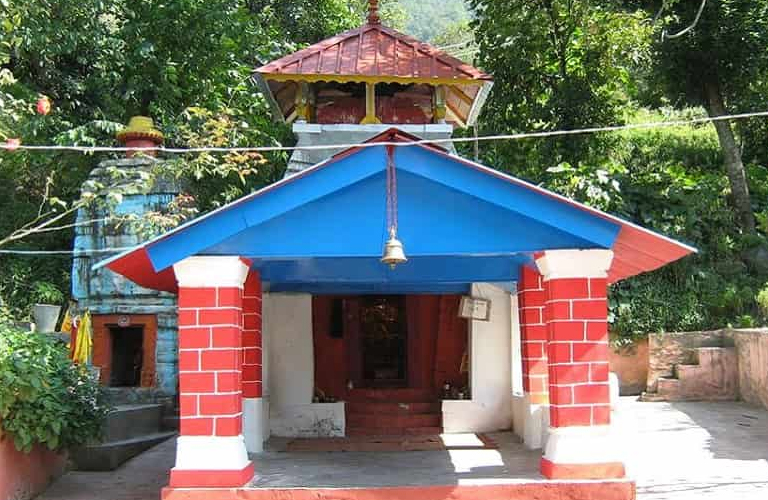 Vridha Badri is in the Animath village in the Chamoli district of Uttarakhand. The Vridha Badri is part of the "Sapt Badri" temples. The Vridha Badri name is derived from the form of an old man that Lord Vishnu had taken. The elevation of the shrine is 1380m in Animath.
Mythology About Vridha Badri
The legend says that the great sage Narad wanted to perform penance to please Lord Vishnu at this place. Amused by the penance, Lord Vishnu appeared in front of Narad in the form of an old man and fulfilled all his wishes and prayers. Thus, an idol of Lord Vishnu in the form of an old man was created by Vishwakarma at Animath until it was flooded. It was then found again in the 8th century and reinstalled in the temple premises.
Sapt Badri Near the Vridha Badri:
The other temples from the Sapt Badri lie near to the Vridha Badri as well, you can visit those as well while visiting Vridha Badri.
Badrinath: Badrinath Temple is first Badri of the part of Sapta Badri.
Adi Badri: It is located at 101km from the Vridha Badri and was the first of the Sapt Badri temples.
Bhavishya Badri: It is located at 23km from the Vridha Badri.
Yogadhyan Badri: It is also located at 23km from the Vridha Badri. It is said that the Pandavas lived here.
Ardha Badri: It is the smallest out of all the temples.
Dhyan Badri: This temple is at 29km from the Vridha Badri and is said to have the Lord Vishnu statue made from black stone.
Best Time to Visit Vridha Badri:
The summer months from May to October are known to be a pleasant time to visit the Vridha Badri shrine. The monsoon receives heavy rainfall which could lead to landslides and flood which is it is advisable to not visit during those months while the winter months receive a lot of snowfall. The shrine is however throughout the year for visits.
Where to Stay When Visiting Vridha Badri:
You will find numerous small hotels which cater to the needs of visitors year-round. Finding accommodation is not a hard task in Animath.
How to Reach Vridha Badri:
By Air: The nearest airport is the Jolly Grant airport located at Dehradun. You can take a cab from Dehradun airport to Joshimath. The shrine is in Animath village which is at 7km drive from Joshimath for which you can find multiple transport services.
By Train: The nearest railway station is located at Rishikesh. From Rishikesh's railway station, you can take a cab to Joshimath. From Joshimath, there are multiple transport services available to take you to the shrine located in Animath Village.
By Road: Joshimath is the nearest well-located city to the Vridha Badri shrine at 7km. You can find state-run bus services that will drop you to Joshimath, Uttarakhand.