Rishikesh is one of the best places in Uttarakhand to do a variety of exciting activities. Rishikesh is famous for its Yoga schools, ashrams, meditation centers, Ayurvedic medicine, and spiritual places. But it is also a thrilling place to do adventurous and relaxing, both type of activities. Tourists and adventure lovers come from all over the world to Rishikesh to do these activities. The Himalayan mountain ranges in the backdrop make these activities even more refreshing. By booking any of the different Rishikesh Tour Packages you can visit Rishikesh and do these activities.
1. Temple Tour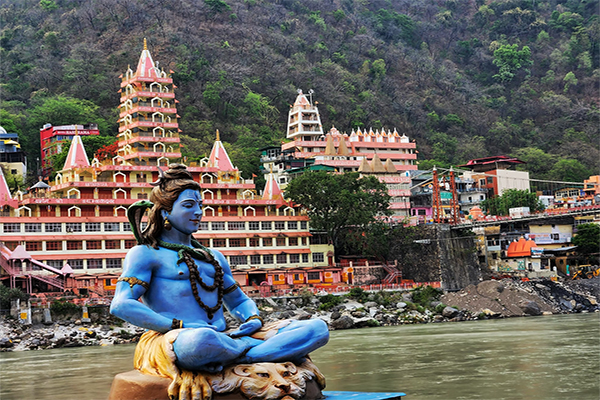 Rishikesh is full of temples. There is a temple on every street and road in Rishikesh. The temples in Rishikesh are the top tourist destinations also. Praying in these temples is not only a sacred thing to do but also gives you some peace and relaxation from a hectic day of sightseeing in Rishikesh. Some of these temples are very ancient and their construction dates back centuries. The good thing about visiting these temples is that no entry fee has to be paid while entering these temples. Some famous temples that you can visit in Rishikesh are:
Neelkanth Mahadev Temple
Bharat Mandir
Tera Manzil Temple
Shatrughna Temple
Kunjapuri Devi Temple
Bhootnath Temple
Raghunath Temple
Lakshman Temple
Parmarth Niketan
Gita Bhavan
Swarg Niwas
Hanuman Mandir
2. Yoga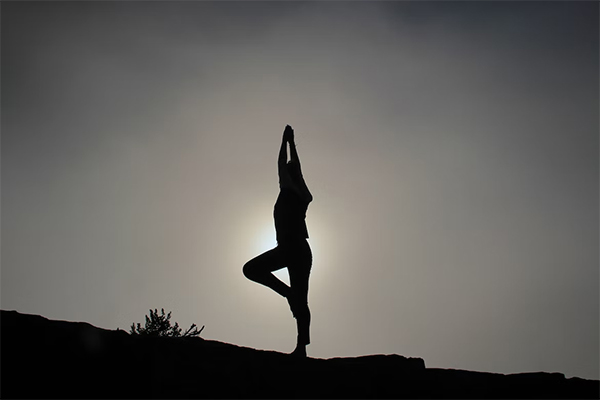 Rishikesh is considered to be the 'Yoga Capital of the World'. This is the reason why there are so many Yoga and meditation centers in Rishikesh. Revered Yogis and Yoga gurus have established Yoga centers. These centers are the best places to practice and learn Yoga, meditation, spiritual sciences, and Ayurvedic medicines. Tourists can visit these Yoga centers and learn meditation for some time. If they find it good, they can also enroll in a longer training course in Yoga or meditation. Some of these Yoga centers also offer a spa, herbal therapies, Ayurvedic massages, and other healing services. The most famous Yoga schools in Rishikesh are:
Parmarth Niketan
Sivananda Ashram
Omkarananda Ganga Sadan
Yoga Niketan
Swami Dayananda Ashram
Anand Prakash Ashram
Himalayan Yog Ashram
Shree Mahesh Heritage Meditation School
Rishikesh Yogpeeth
Alakh Yoga School
Avatar Yoga School
Punyah Yoga
Osho Ganga Dham Ashram
3. River Rafting
The best thing about river rafting in Rishikesh is that tourists can also learn more about team building, boosting mental health, building long-lasting friendships, and other valuable life lessons. Rafting in Rishikesh is called White water rafting. There are many places on the course of the Ganga where rafting takes place. The rapids are graded from levels I, 2, 3, and 4. These rapids are graded according to their difficulty level, with level 1 being the easiest. Rafting is the most famous activity to do in Rishikesh. It is the best way to do other activities as well, like camping. The best places for river rafting in Rishikesh are:
Read More: Uttarakhand Travel & Tour Packages
Shivpuri to Rishikesh (16 km)
Marine Drive to Rishikesh (26 km)
Kaudiyala to Rishikesh (35 km)
Devprayag (75 km/2 days)
4. Holy Ganga Arti at Triveni Ghat
Being at the banks of the Ganga, Rishikesh has several river ghats. These ghats were built long ago so that pilgrims who come to Rishikesh can have a holy dip in Ganges. Steps are built on these ghats so that tourists can walk down them and take a dip. One of the most famous of these ghats is the Triveni Ghat. The Ganga Aarti at Triveni Ghat is a spectacular event where Brahmin pujaris, with huge lamps in their hands, chant mantras and special prayers. This aarti is done during the evening time between 6 and 7 pm. Thousands of tourists and devotees join in singing prayers to the gods and goddesses of Hindu mythology. Devotees make offerings to the Ganga and float lighted diyas in the streams of the flowing Ganga. The spectacle of thousands of this lighted diyas floating in the Ganga is a beautiful sight to behold.
5. Camping
One of the best things that you can do on your trip to Rishikesh is to camp in the beach sands on the banks of the Ganga. Camping is both an adventurous and relaxing activity to do here. You can be in the open and rugged outdoors and also lie in the comfort of a tent. You can sleep in the open and see the beauty of the night sky with hundreds of twinkling stars. Camping also gives you the chance to explore the area and do some trekking. Some camping sites are developed in Rishikesh and are very popular with tourists. These camping places also offer facilities like zip lining, bonfire barbecue, sports, swimming pool, forest walks, and other facilities. The best camping places in Rishikesh are given below.
Camp Brook
Sompho Forest Camp
Cradle of Life Camp
Camp Aspen Rishikesh
Wildex Camp Rishikesh
Camp Silver Sand
Camp Majestic
Red Chilli Camp Rishikesh
Ganga Beach Camp Rishikesh
Camp Highlands Rishikesh
Nakshatra Resort
6. Trekking
Rishikesh is a boon for trekkers. The mountains around Rishikesh and even the temples are great places to go on a trekking adventure. Trekking also gives you a chance to explore places from close range. You can see unexplored places in and around Rishikesh and come across small hamlets and meet villagers and wildlife. There are some beautiful waterfalls also where you can go trekking. Of course, there are famous treks like the Valley of Flowers trek which you can do from Rishikesh. No wonder whichever trek you go, you are bound to come across the awesome beauty of the Himalayas on all these treks. The famous treks which you can do in Rishikesh are shown below.
Neer Garh Waterfall Trek
Phool Chatti Waterfall Trek
Garud Chatti Waterfall Trek
Patna Waterfalls Trek
Kunjapuri Temple Trek
Neelkanth Mahadev Trek
Kuari Pass Trek
Chandrashila Trek
Valley of Flowers Trek
Trek to Surkanda Devi Temple
Sahasra Tal Trek
Tapovan Trek
Dodital To Yamunotri Trek
Dayara Bugyal Trek
Roopkund Trek
7. Bungee Jumping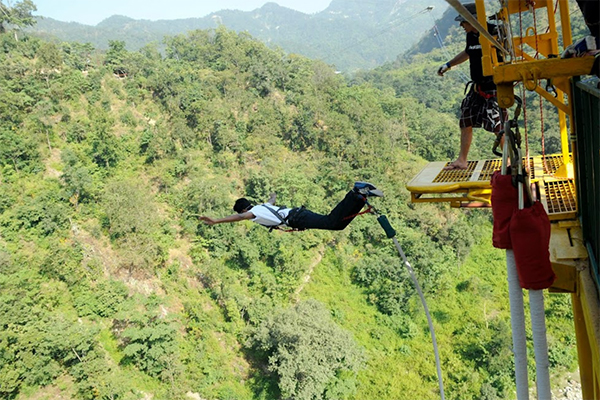 Rishikesh has some of the highest bungee jumping spots in India. Bungee jumping is an adventurous sport where you fall from a great height and are connected with a strong cord and harness. These cords and harnesses are connected to a surface where the weight is enough to bear your weight. You will not have any fear while doing bungee jumping in Rishikesh because experts guide you at every step and the machinery and suits are offered for guests. Strict guidelines are followed and the equipment is certified by international standards. However, people with some medical conditions like vertigo, high blood pressure, and asthma should not do bungee jumping. Mohan Chatti is the best place in Rishikesh to do bungee jumping. The place here is called Jumpin Heights. The height of the platform is high enough to do bungee jumping. It is 55 m high.
8. Giant Swing
Giant Swing is also an adventure sport that you can do in Rishikesh. Here two people are tied to a cord and fall freely below. The height of the platform is 83 m in Rishikesh. The place is called Jumpin Heights. Giant Swing is the same as bungee jumping. Tourists are tied with a chest and seat harness and these are connected to fixed ropes. After the fall, the ropes will swing like the pendulum of a clock and the tourists will swing back and forth below. It is a thrill of a lifetime that you can have only at Rishikesh. Jumpin Heights is located at Mohanchatti and this activity lasts for up to 30 minutes.
9. Flying Fox
Flying Fox is another famous adventurous activity that you can do in Rishikesh. It is a sort of ziplining activity where you are harnessed to an overhead wire. You roll down by the force of gravity and achieve speed gradually. All the while you are harnessed with the rope and the mechanism also moves with you as you slide down the rope. You can speed up to 160 kmph during this time. You can feel the joy of flying with this Flying Fox. In the end, you are pulled back by the same mechanism and brought back to the platform from where you started. Flying Fox is an activity that three people can do at one time and they stay together all through the time. This activity lasts for up to 40 minutes.
10. Rock Climbing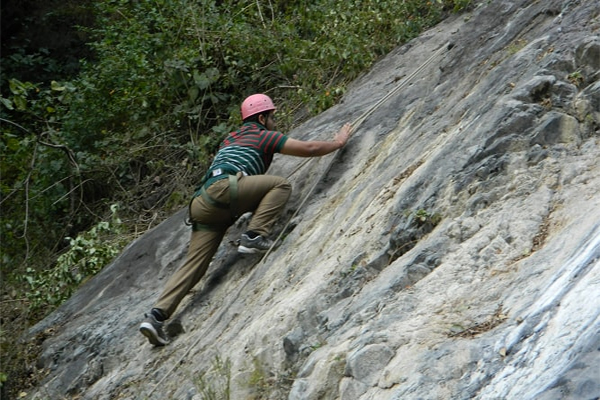 Rock climbing is another very famous adventure sport which you can do in Rishikesh. It is also called Rappelling. Here you wear special protective equipment and climb a rock. You can climb up to 70 feet and watch the area below in scenic views. Throughout rock climbing, you will be watched by expert professionals. You will be given cable, protective headgear, helmets, and other safety mountaineering equipment to do this rock climbing. You can then rappel down at great speed and feel the thrill. This activity needs at least 4 hours to complete and is one of the most adventurous activities to do in Rishikesh.