India is a country of diversity where people of many religions live. Every religion has its own identity, one of the oldest religions is Hinduism, whose culture and origins are millions of years old, the evidence of which is the ancient temple located in India, which is famous all over the world for its amazing carvings and mystery. They have also been described in Hindu scriptures and scriptures. There is a different story behind every temple. There are many such temples in the world where special types of powers have been felt. However, no one has been able to understand the secret of these powers till date. Big scientists have also failed in discovering the secret of the temples. Today we are going to tell you about some such strange-poor and mysterious temples, whose secret remains the secret even today. So let's know in detail.
Karni Mata Temple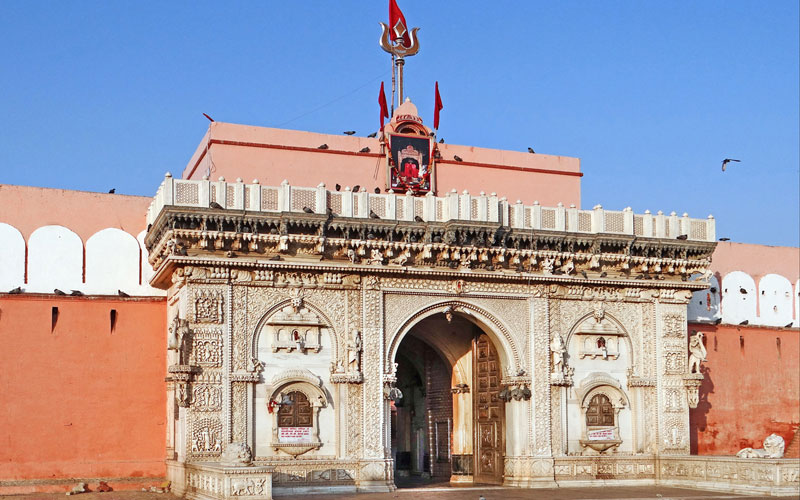 The temple of Karni Mata is present in Bikaner. This temple has been made quite unique. About 20,000 black rats have been living in it. Every year lakhs of devotees come here to fulfill their wishes. Karni Devi is considered to be an incarnation of Durga Maa. Due to the presence of many rats in his temple, some people call it the temple of rats. Here the rats are called Kaaba. Special care is taken for the diet of rats. If a mouse comes under someone's feet in the temple, then it is considered a very bad omen. If a mouse passes at your feet, it is considered a blessing from the Mother Goddess. Apart from this, another belief about this temple is that if a devotee sees a white mouse during darshan, then all his wishes are fulfilled.
Kanyakumari Devi Temple
Kanyakumari Point is considered to be the lowest part of the world. There is a temple of Kumari Devi on the beach. Let me tell you that in this temple the girl form of Goddess Parvati is worshipped. This is the only temple where men have to remove their clothes from waist to above before their entry. According to mythological beliefs, due to the lack of marriage of the Mother Goddess here, the leftover pulses, rice, were turned into stones and stones.
Perhaps this is the reason why pebbles are found in Kanyakumari looking like lentils and rice in the middle of the sand. The surprising thing is that all these pebbles are similar in size to lentils and rice. The sun rise and sunset of the temple is worth watching which attracts many beauty lovers. There is Sunset Point in the north side of the temple, which is visited by lakhs of people.
Shani Shingnapur Temple
There are many temples in India for the son of Sun, Shanidev. Among them, the Shani Shignapur temple in Ahmedabad, Maharashtra holds special significance in Hinduism. The specialty of this world famous Shani temple is that here the idol of Shani Dev is seated on a marble platform under the open sky without any roof or dome. The people living here are so afraid of Shani Dev's wrath that many people do not have doors and safes in their homes. Here curtains have been installed instead of doors. There is no theft in anyone's house here. It is said that if a person has the intention of stealing here, then Shani Dev Maharaj himself punishes him. Many examples of this have also been seen. Every Saturday lakhs of people come here for darshan.
Meru Religion Spot, Kailash Parvat
This is a very beautiful place present in Mansarovar of Himalayas. According to mythology, Mahadev is still sitting here. It is the focal point of the earth. Mount Meru is located just a few days ahead of Kailash Mansarovar, the highest point in the world. The entire area here is considered to be Shiva and Devlok. This place has been mentioned in the Vedas of Hinduism. No human has been able to understand the mysteries here till date. Every devotee hopes to go here.
Stambeshwar Mahadev Temple
This temple is situated on the Cambay coast in the middle of the Arabian Sea in the village of Kavi Kamboi in Jambusar tehsil, some distance from Vadodara, Gujarat. This amazing Stambeshwar Mahadev Temple is also known as Gaibi Mandir. The specialty of this temple is that this temple disappears twice a day, this phenomenon is due to the rise of tides in the sea, the tide comes twice a day in the morning and evening and the whole temple gets absorbed in the waves, so that it appears to be missing. It is said that these waves come to worship Shiva's water. According to mythology, this wonderful Shivling was built by Lord Kartikeya, the son of Shiva. This temple attracts lakhs of devotees towards it for its specialty.
Kamakhya Devi Temple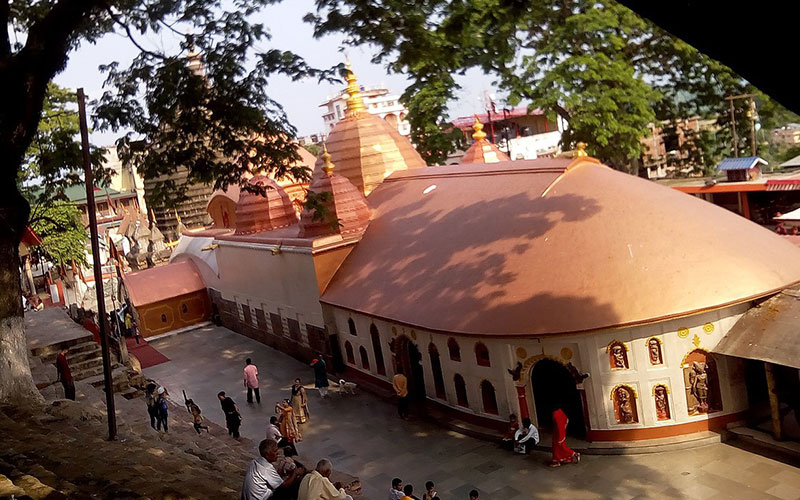 Kamakhya Temple has been called the stronghold of Tantrics. One of the 51 Shaktipeeths of Mata, this Peeth is considered to be the most important. It is located in Guwahati, Assam. The idols of Tripurasundari, Matangi and Kamala are mainly installed here. On the other hand the idols of 7 other forms have been installed in different temples, which surround the main temple. It is a mythological belief that once a year during the Ambuvachi festival, Maa Bhagwati is menstruating and blood flows from the place of water flow for 3 consecutive days from the Mahamudra (yoni-pilgrimage) located in the sanctum sanctorum of Mother Bhagwati. Books are full about the wonders and mysteries of this temple. There are thousands of such stories that reveal the miraculous and mysterious of this temple.
Jwala Devi Temple
The temple of Jwaladevi is located at a distance of 30 km to the south of the Kangra Valley of Himachal. It is one of the 51 Shaktipeeths of Maa Sati. Mother's tongue had fallen here. For thousands of years, fire is emanating from the mouth of the Goddess located here. This temple was discovered by the Pandavas. Another attraction of this place is the copper pipe through which natural gas flows. There are 9 different flames of different fire in this temple, which are dedicated to different goddesses.
According to scientists, it could be the fire of a dead volcano. The 9 flames that are ignited in the temple of Goddess Jwaladevi, thousands of years old, are the form of 9 goddesses Mahakali, Mahalakshmi, Saraswati, Annapurna, Chandi, Vindhyavasini, Hinglaj Bhavani, Ambika and Anjana Devi. It is said that in Satyuga, King Bhumichand, the great devotee of Mahakali, built this grand temple inspired by the dream. Whoever has come to see this mysterious temple with a true heart, all his wishes are fulfilled.
Khajuraho Temple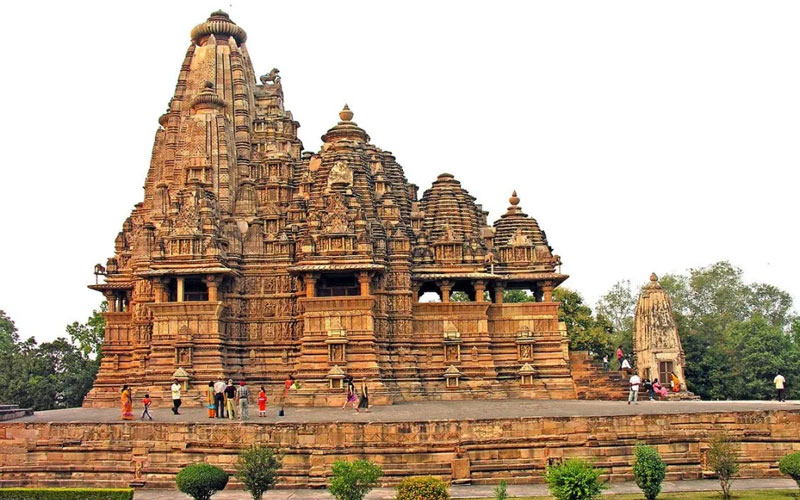 After all, what was the reason that the king of that period built a whole series of temples dedicated to sex? This mystery remains to this day. Although Khajuraho is a small town located in the Chhatarpur district of Madhya Pradesh province of India, but still, after the Taj Mahal in India, if any other name comes in the most visited and visited tourist places, then it is Khajuraho. Khajuraho is a unique example of Indo-Aryan architecture and architecture. The Chandela rulers built these temples between AD 900 and 1130. The earliest mention of these temples in history is that of Abu Rihan al-Biruni (1022 AD) and Arab traveler ibn Battuta. Art connoisseur Chandel kings had built about 84 unique and wonderful temples, but only 22 of them have been discovered so far. These temples belong to Shaivite, Vaishnava and Jain sects.