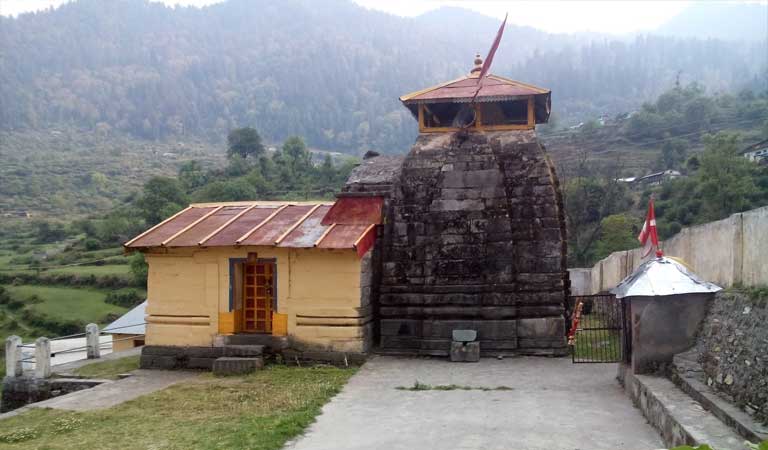 Extending from Satapanth to Nandprayag across the Alaknanda river valley is the well-known Hindu temple, known as Ardha Badri. The highly revered temple of Lord Vishnu occupies a significant area in the Garhwal region, on the Joshimath-Tapovan road of Uttarakhand and makes its name count as the seventh temple to the clan of seven 'Sapta Badri' temples. Pilgrims from all over the world embark on the particular pilgrimage journey by booking a Chardham Yatra or Sapta Badri Yatra from Shrine Yatra, from May to October.
The way leading to Yatra is not smooth enough, and the pilgrims need to trek through steep slopes and beautiful trails to reach the Hera village, where the idol of "Ardha Badri" is kept.
Importance of Ardha Badri
In comparison to the other Badri temples in the Garhwal region, the idol of Lord Vishnu is smaller in size, and measures out to be almost half in size. Thus, the name of Ardha Badri, that is, 'half Badri,' has been derived.
According to the ancient mythological facts, Adi Shankaracharya built the group of seven temples, known as 'Sapta Badri' temples, to promote Hinduism to the parts of the country.
Timings of Ardha Badri
The shrine of Ardha Badri Temple opens at 5 AM and closes at 12 PM in the morning. In the evening, you can visit the temple from 2 PM to 9 PM.
How to reach Ardha Badri
Avail flights to the Jolly Grant Airport located in Dehradun. You can also come by train through the Rishikesh and Haridwar railway stations or, you may enter the village by trekking.
Ardha Badri Entry Fee
You do not need to pay any charges to enter the temple. It is entirely free of cost, except for the pooja you want to offer.
Festivals celebrated at Ardha Badri
Krishna Janmashtami and Makar Sankranti are the two major festivals celebrated. The date of Krishna Janmashtami is fixed according to the Hindu lunisolar calendar, and Makar Sankranti festival is observed during January.