Places to Visit Near Kailash Mansarovar: Mount Kailash Mansarovar is one of the holiest sites situated in the Himalaya Mountains where Hindus, Buddhists, and Jains do their pilgrimage. Pristine Mansarovar Lake is located below Mt. Kailash – lord Shiva's abode. Therefore, pilgrims circumambulate the mountain in order to feel enlightened spiritually.
Travelers attracted by a quest for transcendence are magnetized to the breathtaking landscape with its religious importance. A challenging yet spiritual journey named after Kailash, the trek also known as Kora takes place around Mt. Kailash. The calm beauty of Mansarovar is a complementary element enhancing the divine mood. Kailash Mansarovar is a sanctuary for those in search of spirituality as well as a marvel of nature's beauty.
Most Popolar Kailash Mansarovar Yatra Packages:
NOTE: To understand the Kailash Mansarovar Yatra Details better, , we have added all the packages to the table.
Popular Places to Visit in and Around Kailash Mansarovar:
When going on the divine spiritual journey to Kailash Mansarovar, the Mahadev Bhakts get to see the following most popular places to visit near Kailash Mansarovar:-
1.) Mount Kailash
Mount Kailash: Being majestically holy, mount Kailash represents the home of Lord Shiva. Many pilgrims undertake a difficult journey of Kora around the sacred sites which are revered as a source of spiritual knowledge and revelation.
2.) Lake Mansarovar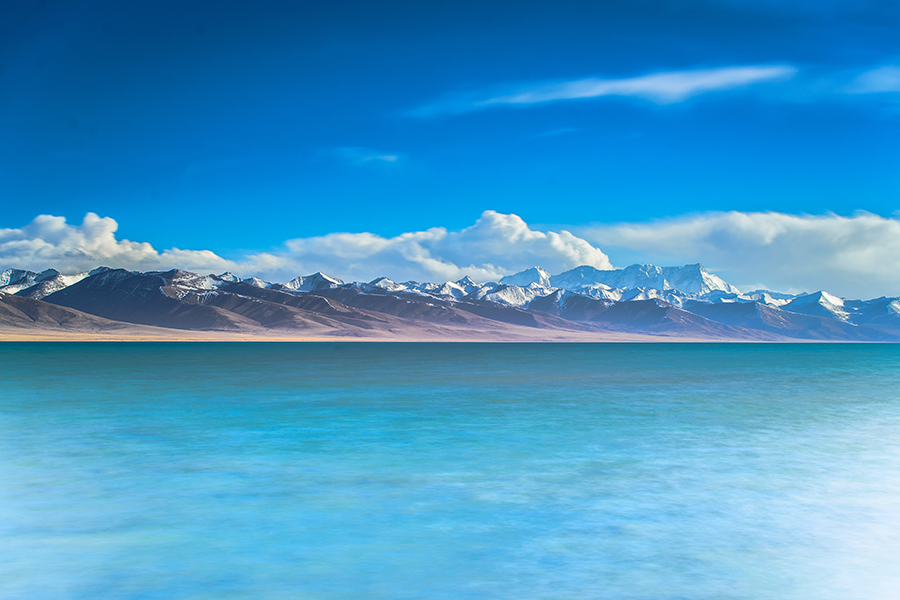 Lake Mansarovar: Mansarovar, a holy but untainted high-altitude lake lying beneath the base of mountain Kailash, which is worshipped by both Hindus and Buddhists. It is one of the largest lakes that offers peaceful waters surrounded by beautiful scenery, making it important for pilgrims.
3.) Yam Dwar
Yam Dwar: Yam dwar is an area at the gate of Kailash and it is the most important place where start the kora. Pilgrims view the journey as a process that purifies sins and gives rise to a spiritual journey towards God.
4.) Tirthapuri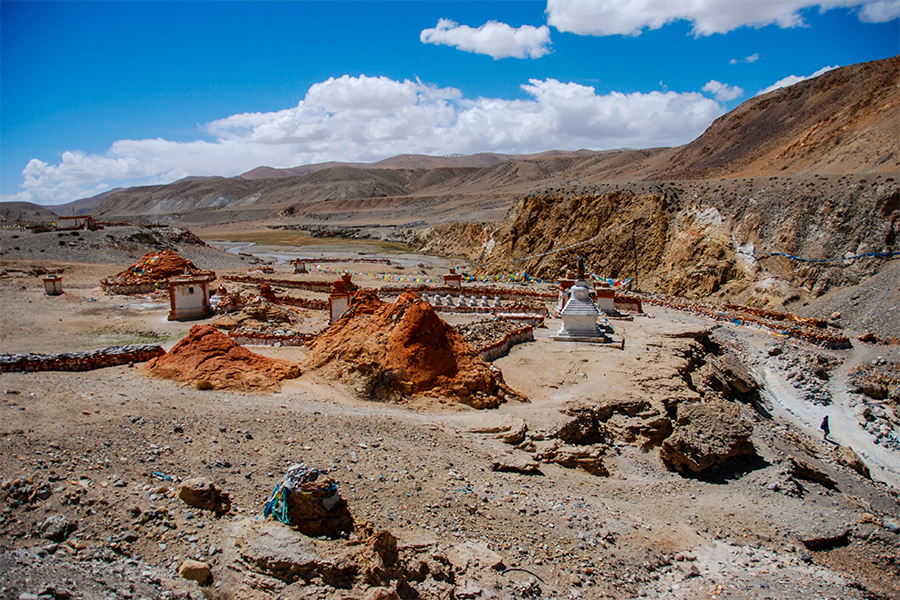 Tirthapuri: Tirthapuri is a place located near Mount Kailash that has Tirthapuri hot springs and Tirthapuri Gompa. The pilgrimage is for cleansing, seeking blessings in the holy water and visiting the monastery.
5.) Gauri Kund
Gauri Kund: Gauri kund, a lake beside Mt. kailash, named after goddess parvati. It is said that parvati bathing place before marrying lord shiva to them makes pilgrims regard it as a sacred place.
5.) Pashupatinath Temple
Pashupatinath Temple: This holy Hindu shrine situated in Nepal is dedicated to Lord Shiva and it is called Pashupatinath. This is among the most sacred sites and has been awarded with UNESCO world heritage site thereby draws both devotees and tourist.
Book Now: Pashupatinath Tour Package
6.) Muktinath Temple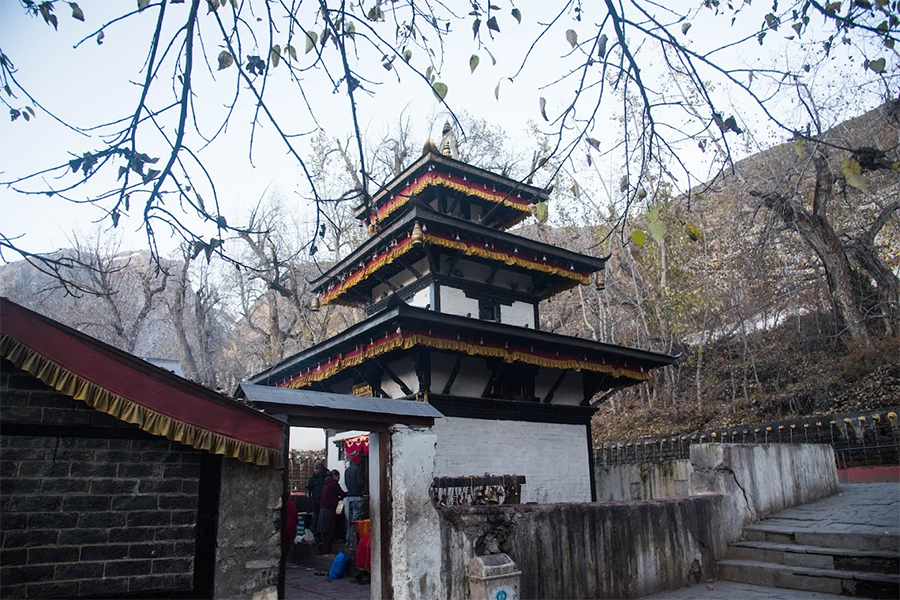 Muktinath Temple: Located within the country of Mustang, Nepal, Muktinath is an important sacred-site of pilgrimage for both Hinduism and Buddhist. It is a temple that houses the gods, especially of Lord Vishnu who grants people salvation.
Book Now: Muktinath Tour Package
7.) Saptarishi Caves
Saptarishi Caves: These caves are located near lake Mansarovar and are associated with the seven great sages of Hinduism. Visitation by pilgrims to venerate these sacred old men!
8.) Rakshas Tal
Lake Rakshas Taal: It is also called as Rakshas Tal and has immense references to Hindu myths. It is said to be a picturesque lake but regarded as hell like water body in contradistinction to sacred Mansarovar.
9.) Charansparsh
Charan Sparsh: Pilgrims touch the holy feet of Lord Shiva at a sacred site called Charan Sparsh near Kailash Mansarovar. This act expresses devoutness and it is one of the powerful moments during the journey.
10.) Jal Narayan Vishnu
Jal Narayan Vishnu: Jal Narayan is a site of ancient times close to lake Mansarovar which reveres the lord, Vishnu. The pilgrimages visit them for blessings and immersing into the religious atmosphere.
11.) Guge Kingdom
Guge Kingdom: The Guge was a historical kingdom in the Ngari region of Tibet that was renowned for its culture and tradition. Despite this, ruins of its old civilization continue attracting tourists such as monastery and palace.
12.) Nandi Parvat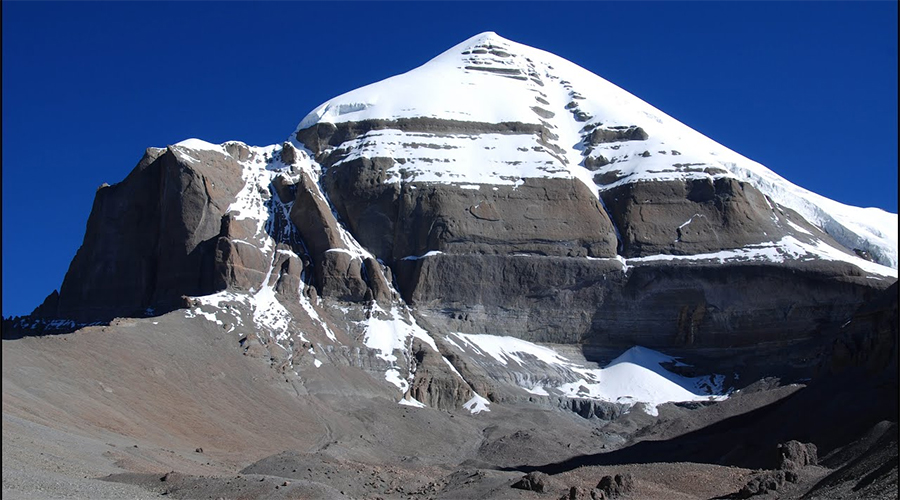 Nandi Parvat: Nandi Parvat is located close to Mount Kailash, which was considered the divine residence of Nandi; the sacred bull of Lord Shiva. It radiates a good energy for pilgrims.
13.) Kedarnath Temple
Kedarnath Temple: One of the main pilgrim centres for the Hindus – Kadernath situated in the Garhwal Himalaya. It is a Shiva's temple. And this is one of the Chardham.
14.) Adi Kailash Parvat
Adi Kailash Parvat: Adi Kailash is often called the "chota Kairishsha." It has affiliations with Lord Shiva and draws worshippers of the divine spirit.
15.) Om Parvat
Om Parvat: The holy mountain Om Parvat notable by the natural symbol of "Om" on it slope. It is considered a divine manifestation by pilgrims.
16.) Damodar Kund
Damodar Kund: Hindus revere a holy lake called Damodakund situated in the Upper Mustang area. Pilgrims believe that by bathing in its waters, they are purified of their sinfulness.
17.) Ashtapad Tirtha
Ashtapad Tirtha: This place is considered as a sacred pilgrimage point near Kailash Mansarovar which Lord Shiva and Goddess Parvati are said to dwell. The pilgrimage is undertaken for the blessings of God.
18.) Vivah Mandap Temple
Vivah Mandap Temple: The Vivah Mandap is also located close to Lake Mansarovar and is connected to the sacred marriage of Lord Shiva and Maa Parvati. In addition, it has a cultural and religious value.
19.) Janki Mata Temple
Janki Mata Temple: The Janki Mata temple is located in the Guge Kingdom and it specifically worships Goddess Sita. Paying pilgrim visiting to honour the goddess related to the Ramayana. The sacred sites are woven together like a tapestry on a pilgrimage to the magical world of Kailash manasarovar.
Conclusion
Undertake the joyous journey of Kailash Mansarovar Yatra. Visit Mansarovar Lake and Mount Kailash, which is considered the abode of Lord Shiva. Also, this package touches upon Adi Kailash Parvat and offers a spiritual experience above it.
Explore these popular places to visit near Kailash Mansarovar locations, which will immerse into the unparalleled spiritual travel experience while engaging breathtaking panoramas and ancient monuments. These sacred sites attract travellers and pilgrims from all corners of the world owing to their inherent spiritual and physical appeal.